noodle
Participant
Thanks VinDiesel. Ive never had Tahoe OG, how is that from them?
The first time I tried Deadhead was at the International Cannabis and Hemp Expo when they took over downtown Oakland for 2 days. I was blown away by the bud and was lucky enough to have a single seed in the bud. That seed became my very first grow attempt and kickstarted my fascination with the cannabis plant and its growth. Not knowing anything, I planted it outside late in the season and it didn't amount to much. Even got bud rot. But it taught me a lot and now Im trying it again.
I've been researching the FIM and topping techniques again recently and when to do them. I think I will be trying the FIM technique this time. It seems to be less stressful on the plant and produces 4 shoots instead of 2. I topped my plant last grow and that seemed to work fine but it will be interesting to see the results of this grow. I've been reading that its best to fim at the 3 and 5 internode. And I believe Braveheart said in one of his post that he likes to do it at the 3rd internode. Please correct me if I'm wrong Braveheart. I'm leaning on the 3 or 4 internode. I will also be trying some LST training by twisting and snapping the stems, seems to be all the rage nowadays.
Here's some pics of her yesterday and today. Although she may look small, she's coming along just nice.
Yesterday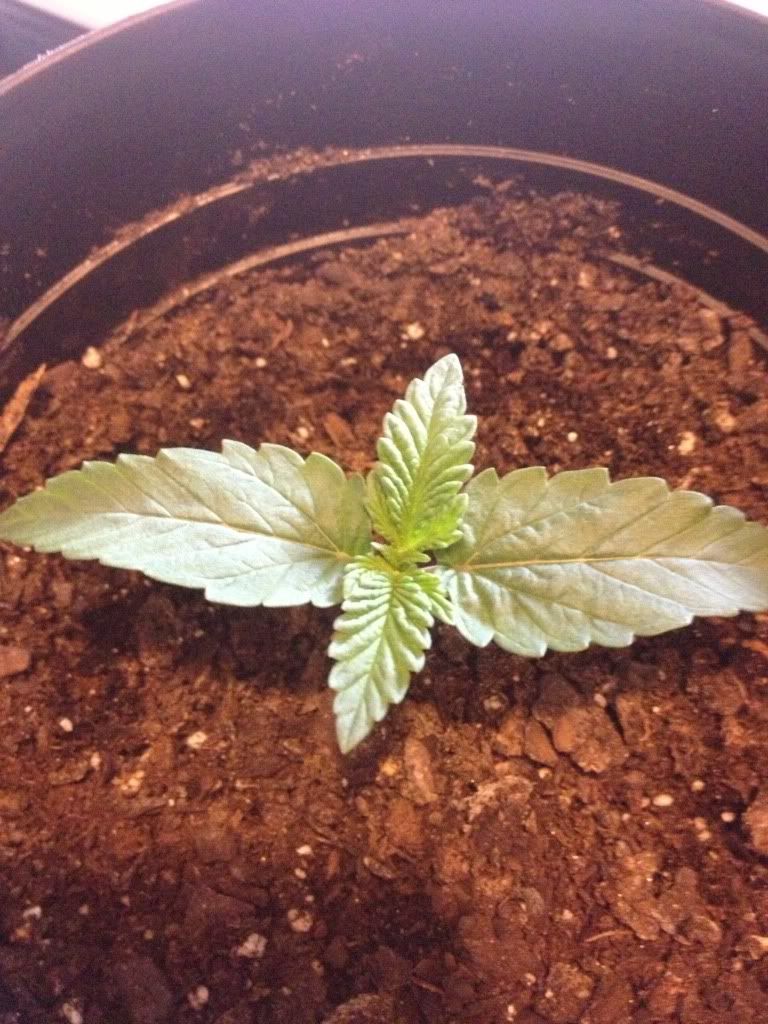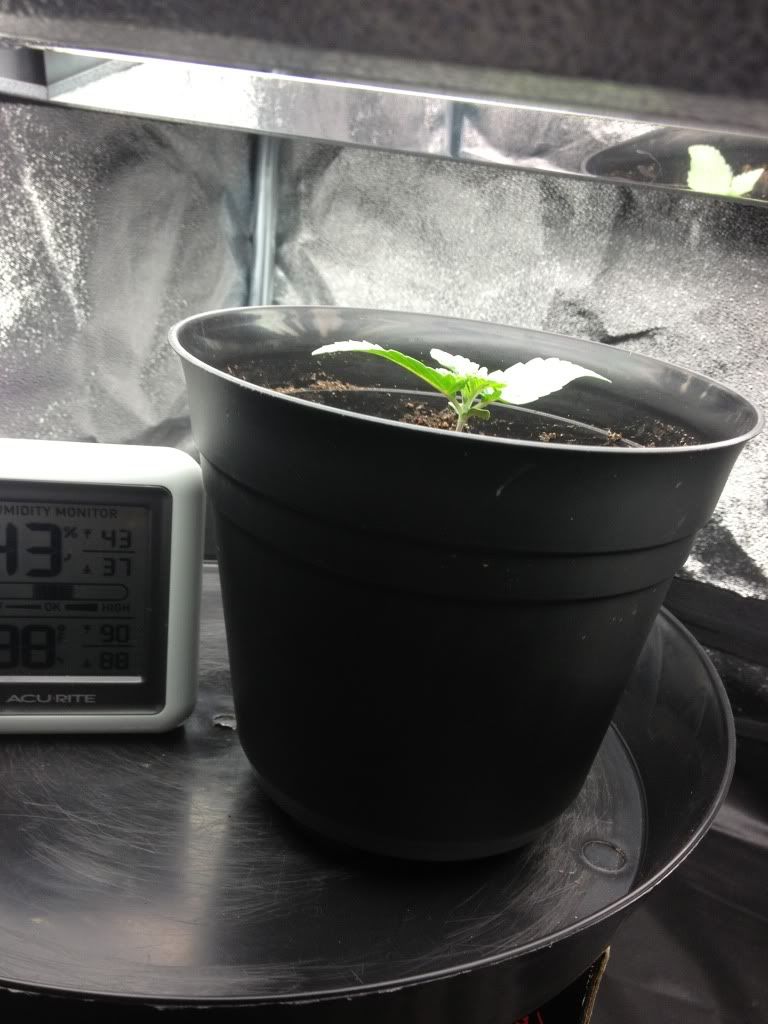 Today